Step Up to Social Work is an intensive full-time, fully funded, Postgraduate Diploma in Social Work training programme that allows you to become a qualified social worker in just 14 months.
We are looking for people who are committed to making a difference for disadvantaged children and families. You need to have a willingness to learn, be emotionally resilient and be able to undertake this challenging yet hugely rewarding academic degree programme.
This is a Department for Education nationally funded programme delivered by partnerships across the country. There are two partnerships within this region – Yorkshire and Humberside Partnership, and West and North Yorkshire Partnership.
Leeds Council is the lead partner for the West and North Yorkshire Partnership, which also includes Leeds, Bradford, Wakefield, North Yorkshire, Calderdale and Kirklees local authorities.
Sheffield City Council is the lead partner for the Yorkshire and Humberside Partnership, which is one of the largest in the country and includes Sheffield, Rotherham, Doncaster, Barnsley, East Riding, Hull, North Lincolnshire, North East Lincolnshire, and York.
Hundreds of trainees have qualified through Step Up to Social Work in this region and have gained employment as children and families social workers over the last 10 years. The employment rate for Step Up alumni in our region is extremely high – often, everyone who applies for a job after completing the course is successful!
This is a unique opportunity to earn while you learn, as the DfE provides funding via a tax free bursary payment of £19,833 and payment of University fees to successful applicants. Childcare costs are not funded by this programme. This will allow you to change or start a new career in social work and be able to continue to pay your bills and fund your living costs while you are studying. The programme only runs once every two years, dependent on government funding, so if you're interested, make sure you don't miss out on your chance to apply!
Applications for Cohort 8 are now closed - best of luck to everyone who applied! Interviews will take place in June/July 2023 and this cohort will start in January 2024 and finish March 2025.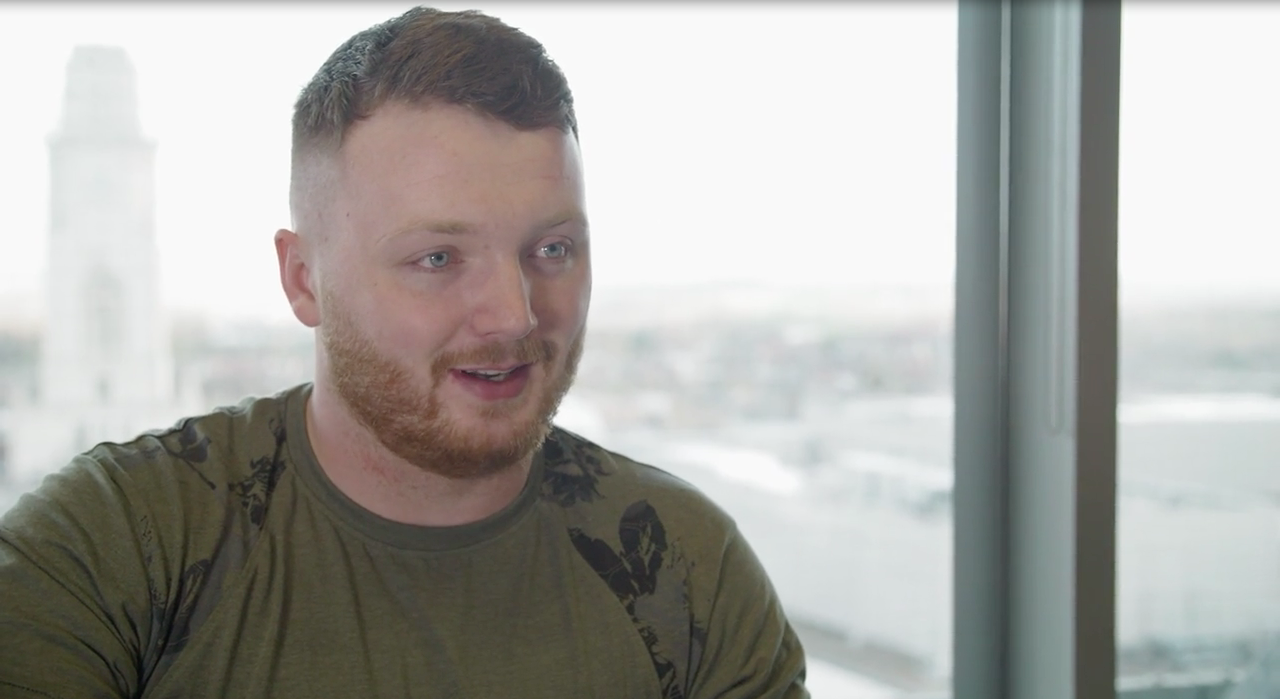 Step Up to Social Work entry criteria
This is a Postgraduate Social work degree programme, so you will need either a BA or BSc Honours degree with a minimum 2:1 classification. Your degree doesn't have to be in a related setting.
You will also have to have GCSE in Maths and English grade A-C (or equivalent) and you will need to have your qualification certificates to send us prior to any interview that is offered. If you cannot find these, you can order replacements online. It may take a month to get your replaced certificates so apply for them well in advance of any interviews as you will not be able to attend an interview without them.
You will also need to evidence significant experience of either working or substantial volunteering with vulnerable children and families, and/or vulnerable adults.
We are particularly interested in applications from men and people from ethnic minority communities, as these groups are under-represented in this area of social work.
The Step Up to Social Work programme is also a great way for people wanting to change their career to fast-track into social work. People with life and work experience often embrace life as a social worker very quickly.
Your 14-month programme will fly by very quickly, and if your local authority has vacancies, you will be guaranteed an interview for a social worker job in children and families statutory social work. The starting salary for a social worker in most authorities in this region is around £30k per year.
Check out our case studies to learn more about what our Children's Social Workers have to say who have completed the training and watch our new videos of those who have completed the Step up to Social work programme.
Studying through Step Up to Social Work
We spoke to Lewis, who is now a Senior Fieldwork Manager, leading a team of 6 qualified social workers in Sheffield after completing the Step Up to Social Work course, to find out what attracted him to the programme and what the application process was like from a student's perspective.
The bursary is one of the major benefits of this route into social work, but the placement opportunities were also a highlight of the course for Lewis.
With a guaranteed interview for any relevant vacancies in your authority, this course has a very high rate of employment, but getting the most out of the course also prepares you well for career progression in your new field.
Children's social work can be challenging, but making a difference to children and young people's lives also makes it hugely rewarding as a profession.
Applying to Step Up to Social Work
Applications for the next Step Up to Social Work cohort have now closed. Those who are shortlisted for interview will be invited to an assessment centre which will be held in June/July and following success, applicants will be offered a trainee contract to start the degree programme in January 2024.
Frequently asked questions about Step up to social work
I am due to have a baby in January 2024, can I still apply?
What are Step Up to Social Work applicants expected to know?
I am getting married in the summer, can I still apply to do the degree programme?
What happens if I am successful but all the places in my preferred authority have been offered to others who have scored higher than me?
Do you have a suggested reading list?
When will I receive the trainee contract?
What is the assessment process? What does the assessment centre consist of?
Can I be seconded to the Step Up to Social Work programme from the Local Authority I am currently employed by?
Am I guaranteed a job at the end of the programme?
What funding is available?
How do I apply for Step Up to Social Work?
What does relocation mean and will I receive additional monies?
How is Step Up to Social Work different from other social work programmes?
I don't have an Honours degree but I do have another type of qualification in Health and social care, can I apply?
I can't find my English and Maths GCSE certificates, what should I do?
I have a temporary student visa, can I still apply?
Who will tell me if I have been invited to the assessment centre?
What qualifications do I need for Step Up to Social Work?
If I am offered a place but can't start in January, can I defer my place until the next cohort?
Can I have a placement in the same team as I was previously employed?
Will I be paid travel expenses when I am on placement?
Where and when is the Step Up to Social Work programme taught?
When will I be on placement?
Can I choose where I have my placement?
What are the hours when I am on placement?
What support is available to me whilst I am on placement?
What happens if I fail my placement?
Do I need to have a driving licence?
I plan to take my driving test in Autumn 2024 – will you accept this?
Can I have a career break from my current employment?
As a Step Up to Social Work candidate, will I officially be a student?
Do I have to pay course fees?
What happens if I am ill and need to take a break from the Step Up to Social Work programme?
I have booked to go to a music festival in one of the placement periods, can I still go?
Which authorities in Yorkshire and Humber are offering places? What happens if some authorities are full?
How many days holiday will I have and can I take my holiday at any time?
Step Up to Social Work Induction Day
Will I have an opportunity to ask further questions before starting on the course?
What will happen after I receive an offer?
Can I have a part time job whilst I am on the Step Up programme?
I will need special equipment and/or reasonable adjustments to undertake my course – how will I get this?
When will I find out if I am successful and have been offered a place?
Further information
For more information on Step Up to Social Work, look at: