Providing permanent social work roles
Agency or permanent social work - what's the difference?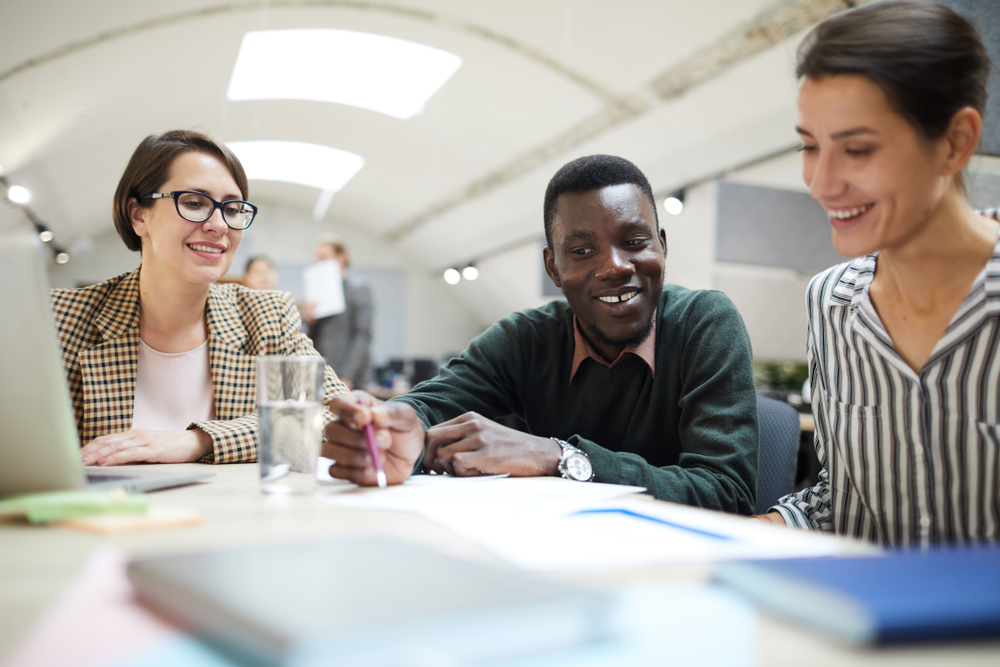 Working on a temporary basis for a social work agency can seem like an attractive option, with the potential for variety, flexibility, and in some cases better hourly pay. While this way of working will always suit some practitioners, recent improvements in how local authority teams across Yorkshire & the Humber do things have seen many agency colleagues choosing to return to permanent roles.
Whether you're already working for an agency, or just weighing up your options, it's well worth taking a fresh look at what permanent roles can offer. We've spoken to some colleagues across the region who opted to switch back to a permanent role to see why they felt it was the right choice.
One reason some people choose agency work is the pay, which can be higher than a similar permanent role. However, it is worth considering some of the added advantages which come with local authority roles when making your decision, as these can add up:
"Agency work is well paid, but it doesn't offer the job security and the overall package that local authority jobs have to offer – not just the pay and benefits, but also the training opportunities and team working."

Supervising Social Worker, Fostering Team
For some social workers, spending some time working for an agency served as a way to gain some more varied experience and take on new challenges.
"After a couple of years as a qualified social worker, I decided that I wanted to experience working elsewhere and in different teams to broaden my experience. So I went to be an agency social worker, which enabled me to work in different places and environments and with different people."

Senior Children's Social Worker, Assessment & Joint Investigation Team
Agency work can also be a useful stepping stone for social workers who have spent some time out of the profession and are looking to resume their social work career.
"Briefly working for an agency gave me a way to get back into mainstream social work."

Team Manager, Duty & Advice Team
Why should I think about moving back to a permanent role?
In recent years, local authority teams have become much more open to flexible working arrangements as well as increasing social workers' overall pay. Coupled with the greater job security and additional benefits, this has made taking on a permanent role much more attractive.
"Local authorities have recognised the need for flexible working and have worked to address some of the pay differential – with the recent change in tax arrangements and a general increase in pay, it's much better having a permanent role in a local authority social work team. Being a permanent employee also means you get employee benefits such as holiday, sick pay and a pension amongst other things, which you miss out on working for an agency."

Senior Children's Social Worker, Assessment & Intervention Team
While agencies play a useful role by providing cover for staff shortages, relying too much on agency staff is often associated with instability, which can make it harder to deliver the best possible outcomes for children and young people. The social workers we spoke to felt that being a permanent part of a team made it much easier to build positive relationships with the children and families they work with.
"A key driver for me to come back to working as a social worker on a permanent basis was that I wanted to build long term relationships with children and families which you don't get being an agency worker. I also recognised that having agency social workers costs local authorities much more money – money that could be spent on vital services for children."

Senior Children's Social Worker, Assessment & Intervention Team
In such an emotionally and mentally demanding profession, strong relationships with colleagues can play a major role. Local authorities in Yorkshire & the Humber are constantly working to ensure social workers can count on a positive and supportive culture, and being a permanent member of the team can really help you to get the most out of this.
"Over my years in social work, things have changed a lot. Teaching methods and approaches have changed, as has practice too. Most significantly, the older serious case reviews prompted much closer supervision and support, which really changed things for the better – better practice, better team working, and ultimately, better care and outcomes."

Senior Social Worker, Disabled Children's Team
Another great benefit to working on a permanent basis is the opportunity to build your skills and advance your career. Continuing Professional Development (CPD) is a big focus for Social Work England, and local authority employers are investing in their workforces, so there are plenty of chances to add to your skillset or progress to a more senior role.
"In terms of our working environment and culture I've seen real changes, a positive shift, in recent years in Barnsley and across the region. There's been a noticeable drive to progress social work as a profession with a visible commitment to good quality training and support. It's benefitted me – since coming back to Barnsley I've progressed to being a senior social worker and I'm now starting my second year of Practice Educator training."

Senior Children's Social Worker, Assessment & Joint Investigation Team
Read some of our success stories about working in Yorkshire & the Humber below.
If you are looking for a new role in children's social work, browse our available vacancies across the region.
Sign-up to be the first to hear about the latest Children's Social Work job opportunities in Yorkshire and the Humber.