As a social work student, you'll have the opportunity to experience social work first-hand through placements. These are designed to give you the opportunity to apply the knowledge you have gained in classes in practice. They are also a useful way to gain work experience and give potential employers a good first impression.  
On a typical undergraduate social work course, you could expect to spend around 200 days doing practical work, most of which will be done on placement. In order to ensure you get a wide range of experience, you will usually go on placement with different organisations or teams.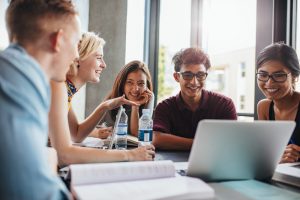 What can I expect to do on a social work placement?
This will be different depending on the role of the team you are placed with, but no two days are likely to be the same! As a student on placement, you'll have opportunities to get involved with most practical aspects of the job, with support from qualified staff.  
"On my placement, I got involved in most aspects of team activities – having contact with families, going to court, and shadowing a social worker."

Student Social Worker, Barnsley
What is the workload like?
Social work can be a challenging field, and good time management is important to get the most out of your placement. You won't be handling a full caseload, but students on placement often adopt the same working hours as the team they've been placed with. You'll also have to keep on top of the academic side of your course.  
"It is demanding, doing a day's work and then studying in the evening but it's worth it and I'm really enjoying it. The practical work helps reinforce the learning. It's also good mixing with other students and sharing each other's experiences from their different placements."

Student Social Worker, Barnsley
How will I be supported on my social work placement?
You'll be working closely with your colleagues, so there will always be someone on hand to ask for advice. When it comes to frontline social work, you'll be accompanied by a fully qualified social worker or practice educator who can provide support as well as helping you to reflect and learn from your experiences.
"With students we undertake several observations, where they'll be out with qualified practitioners on visits, and they'll be critiquing whatever they've done. We always agree with the student when it's the right time to take the lead on a conversation. I would never put someone in a position where they weren't comfortable, but I do think it's important for them to push themselves." 

Practice Educator, Barnsley